MINIGROODLE PUPPIES 
Due to the current travel restrictions puppies will only be offered to NSW families.
JUBIE and PATCH 
Puppies born to Jubie (12 kilo minigroodle) and Patches (7.5 kilo poodle) 3rd March. Puppies expected to be aprox 10 kilo, fleece and low shedding, ready to take home to approved families in NSW (due to the current travelling restrictions.) Pups will be ready for collection at 8 weeks from 28th April with puppy pack.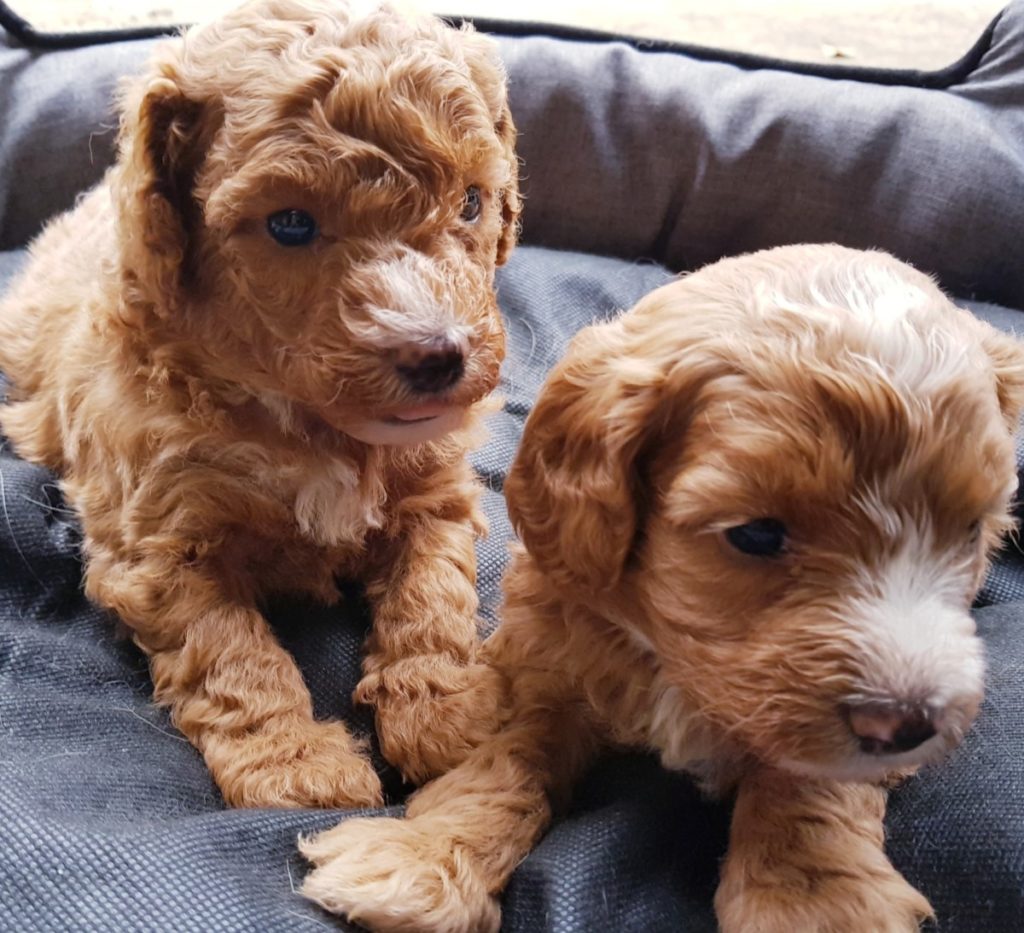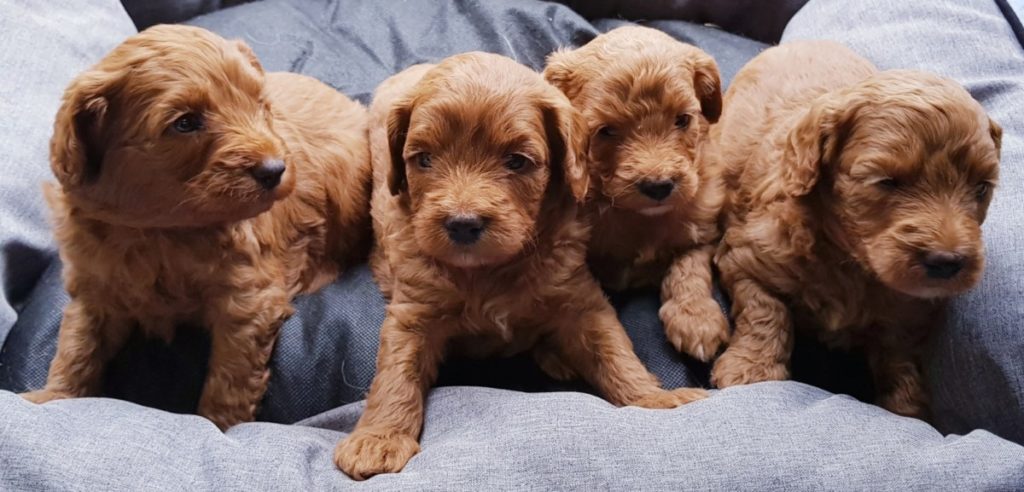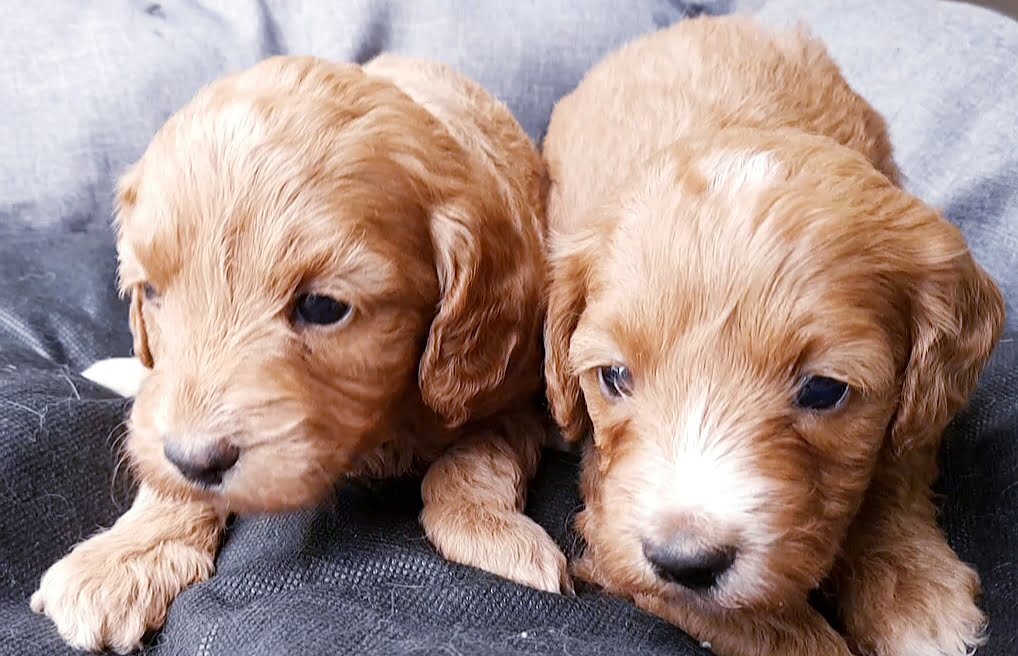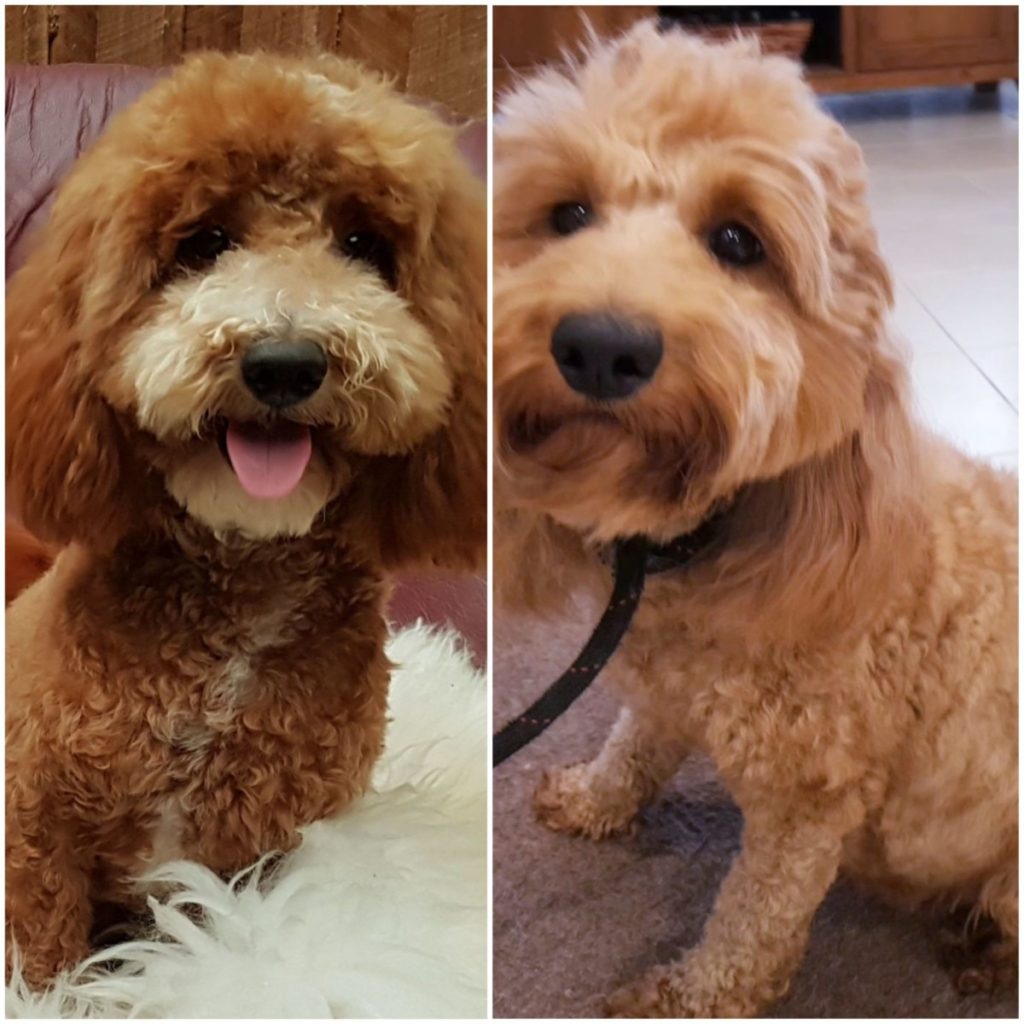 MILLY and REUBIN
Medium sized groodles are born to Millie and Reubin. Pups may be about 20 to 25 kilo as adults with easy going lovable natures, low shedding with lovable personalities. Pups are ready for collection in NSW to approved families from 4th May.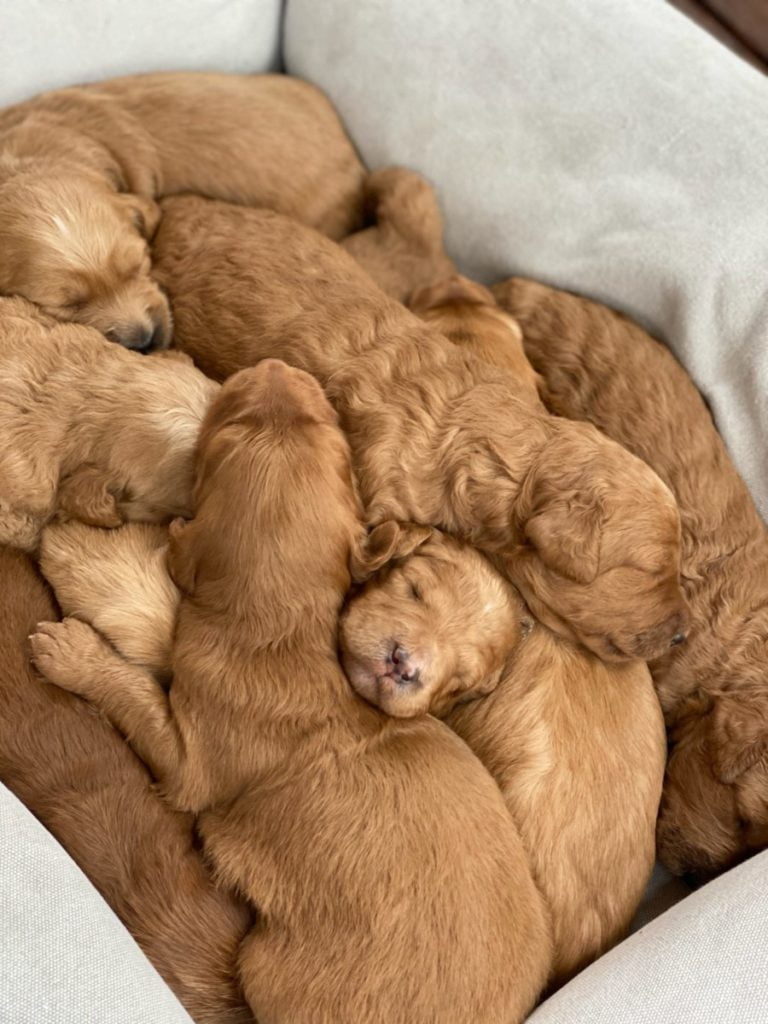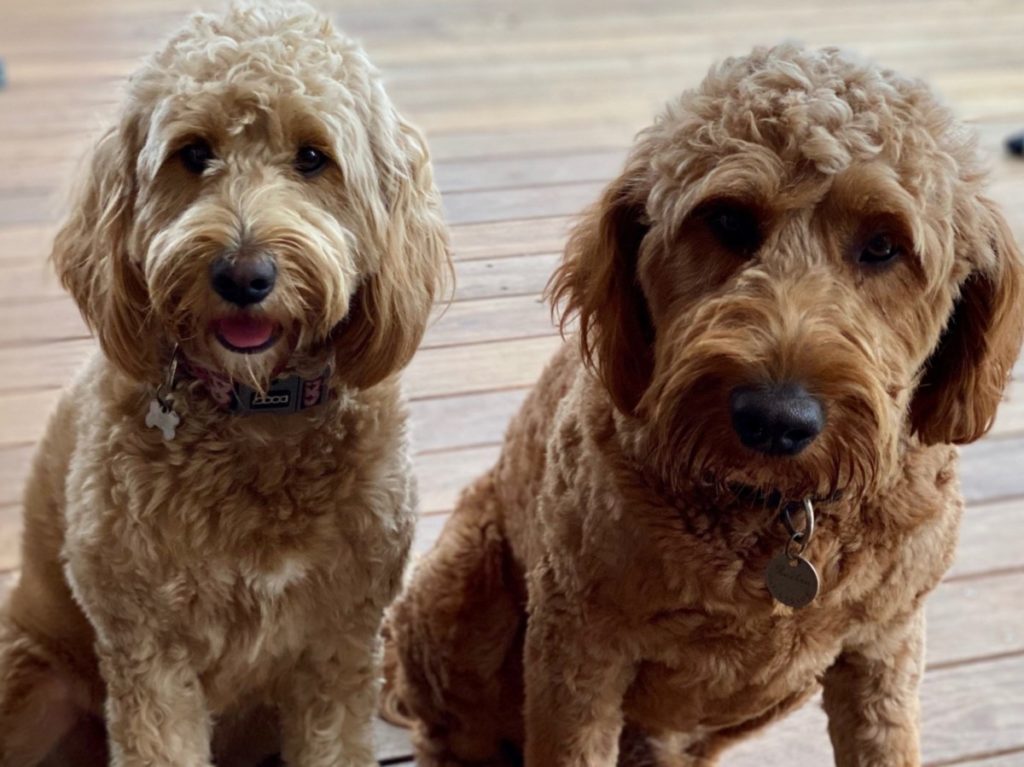 You can secure a puppy with a $300 holding deposit and choose your 1st and 2nd favorite puppy after they are vet checked, vaccinated and microchipped at 6 weeks.
Your puppy is ready to go home with you at 8 weeks of age with a puppy folder containing vaccination card, helpful advice, food, bowl and a toy with familiar smells will accompany your pup to help settle him into his new home.
Our Groodles, Poodles and Cavoodles are highly intelligent, fun loving, easy to train, small to medium sized dogs.
To help ensure your new puppy will bring years of love and joy to your family, we take every precaution in our breeding program and only use dogs that have had been health and temperament tested. We use Orievet to DNA test our dogs for genetically related disceases.
Puppies are given loads of love and attention, gently handled, well socialised, and raised using quality products, wormed fortnightly, toenails clipped, and coats groomed. Toilet training will have begun.
We expect our puppies will have soft, curly to shaggy non to lightly shedding coats.