All puppies sold, thank you
Medium Groodliers: born 6th April.     Mum: Golden Retriever, weight 23.        Dad a MiniCavoodle, weight 14 kilo.        Ready to take home from 1st June. $3500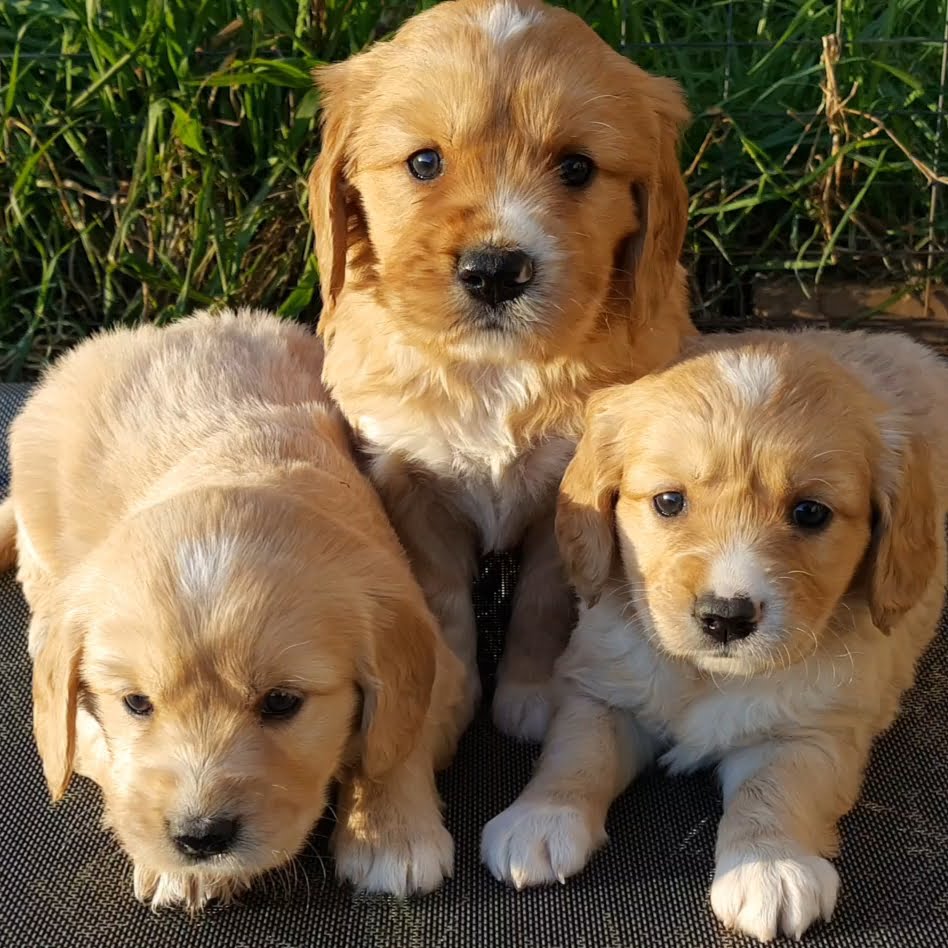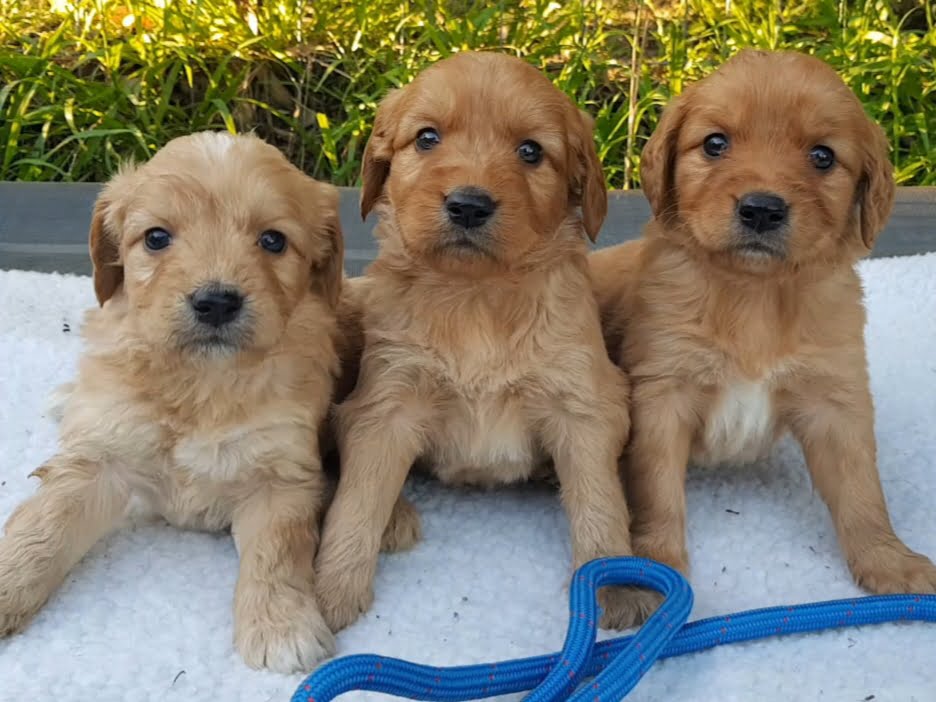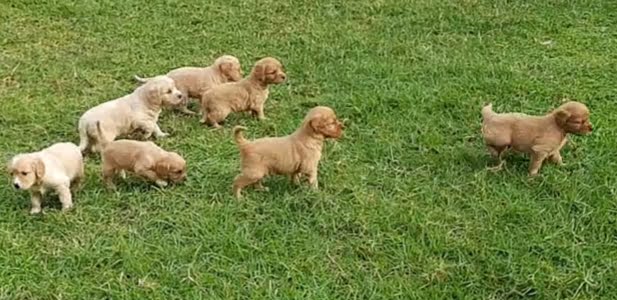 Puppies are expected to weigh between 14 and 20 kilo. They look to be developing more like a small golden retriever at the moment with a straight coat, so if you don't have alegies and always wanted a small golden retriever, these pups will be perfect companion animal for you family. They are 4 weeks old in these photos.  Pups will be 6 weeks old and vet checked on 18th May, we will have an idea of coat type and evential size you puppy will grow into.
You can secure a puppy with a $300 holding deposit and choose your 1st and 2nd favorite puppy after they are vet checked, vaccinated and microchipped at 6 weeks. This is Paddy the Father of the puppies.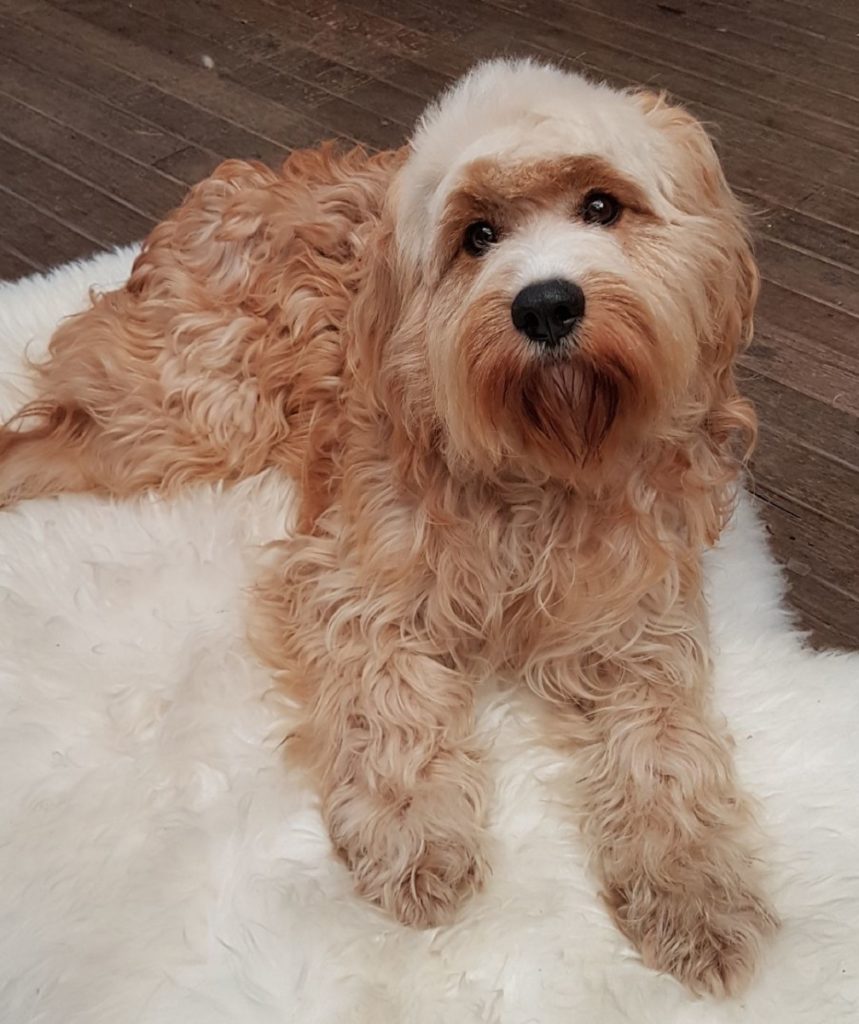 Your puppy is ready to go home with you at 8 weeks of age with a puppy folder containing vaccination card, helpful advice, food, bowl and a toy with familiar smells will accompany your pup to help settle him into his new home.
            MEDIUM F1b GROODLES.            ALL SOLD, THANK YOU Pups born 24th April will be ready 19th June  Mum is a 24 kilo golden retriever. Dad is a  18 kilo F1 med groodle. Pups expected to reach 20 to 22 kilo as adults with straight coats and more like a small golden retriever. F1 medioum groodle Dad and Mum below
Our Groodles, Poodles and Cavoodles are highly intelligent, fun loving, easy to train, small to medium sized dogs.
To help ensure your new puppy will bring years of love and joy to your family, we take every precaution in our breeding program and only use dogs that have had been health and temperament tested. We use Orievet to DNA test our dogs for genetically related disceases.
Puppies are given loads of love and attention, gently handled, well socialised, and raised using quality products, wormed fortnightly, toenails clipped, and coats groomed. Toilet training will have begun.
We expect our puppies will have soft, curly to shaggy non to lightly shedding coats.